The BambooHR and eduMe integration allows you to link training records directly into the eduMe platform. The course completion data is sent to BambooHR and updated in your user's record. User profiles are linked using eduMe's seamless links function.
---
If your company is not currently linked to any HR systems (i.e: BambooHR), please contact your eduMe Customer Success Manager to find out what systems we support and how to get started
What's Covered
How Completed Trainings Appears on BambooHR
How to Unlink a Bamboo HR Training
---
Pre-Set Up for BambooHR
Two pieces of information are needed in order to integrate BambooHR with eduMe courses:
BambooHR API Key
Company Domain from BambooHR
Where to find the API Key
Head to BambooHR website
Under the profile icon, click "API Keys"
Click "Add New Key"
Where to find Company Domain:
Look at BambooHR URL
Company Domain is the section before bamboohr.com

for example: edume123.bamboohr.com
---
User Identification
The BambooHR ID of the user will need to be added via a seamless link as the unique identifier
---
How to Link a Training
Head to the training you'd like to link to in your eduMe admin panel
Go to your course and select the "Settings" icon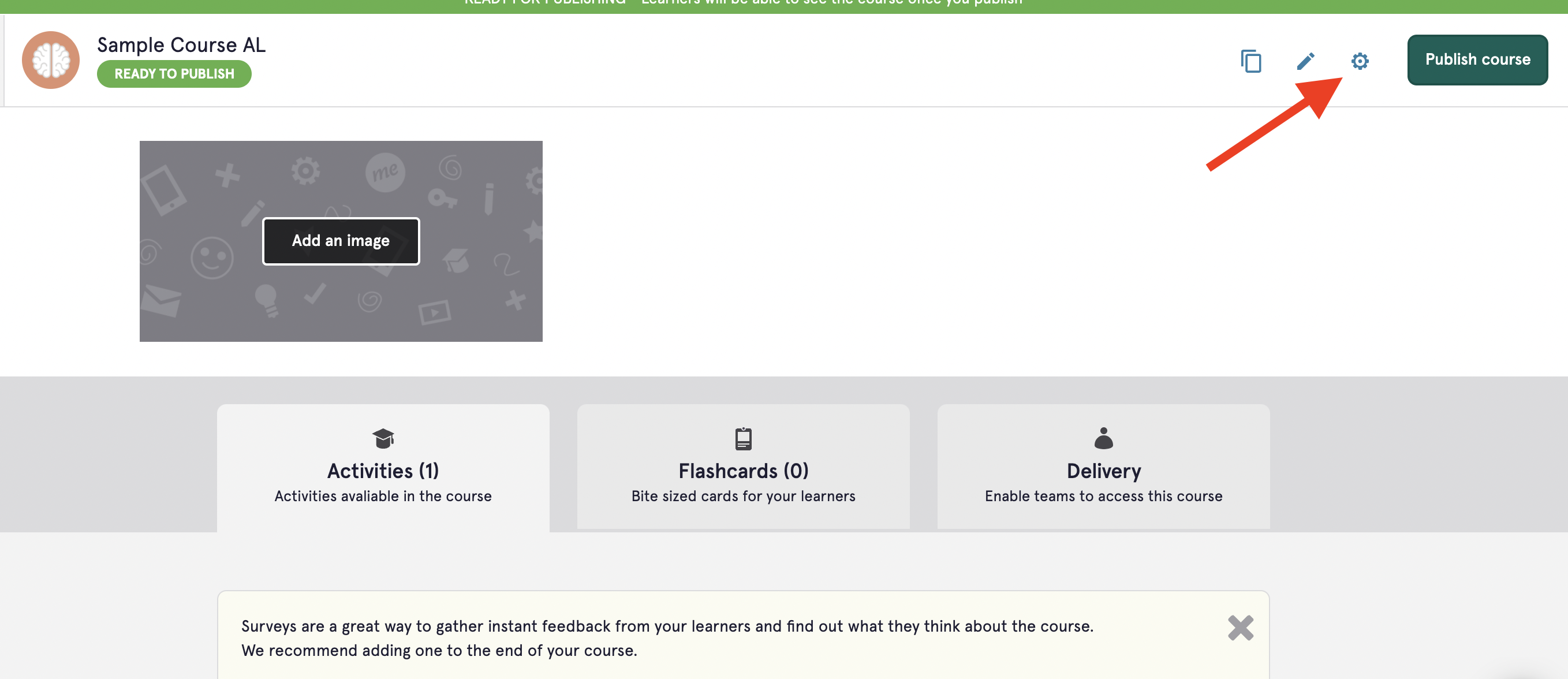 Go to the "Linked Training Records" section
Select a Bamboo HR training from the drop down menu
Click "Link" in order to link that training with eduMe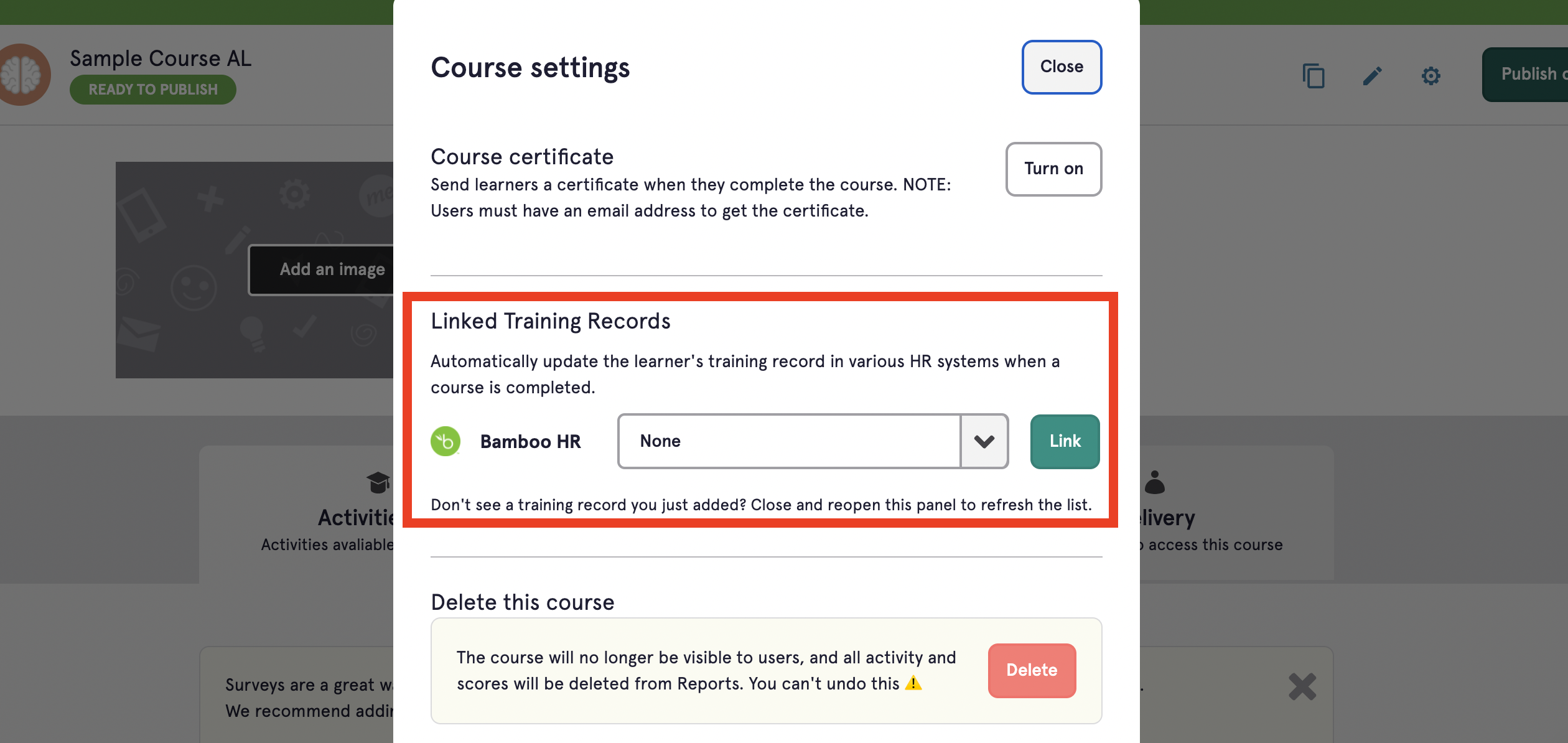 Once the training is linked, click "Publish Course" and you are set!
Once course is completed, it will automatically update in BambooHR
---
How Completed Trainings Appears on BambooHR
You will find the completed eduMe linked training under the Training section on BambooHR under the "Completed" section.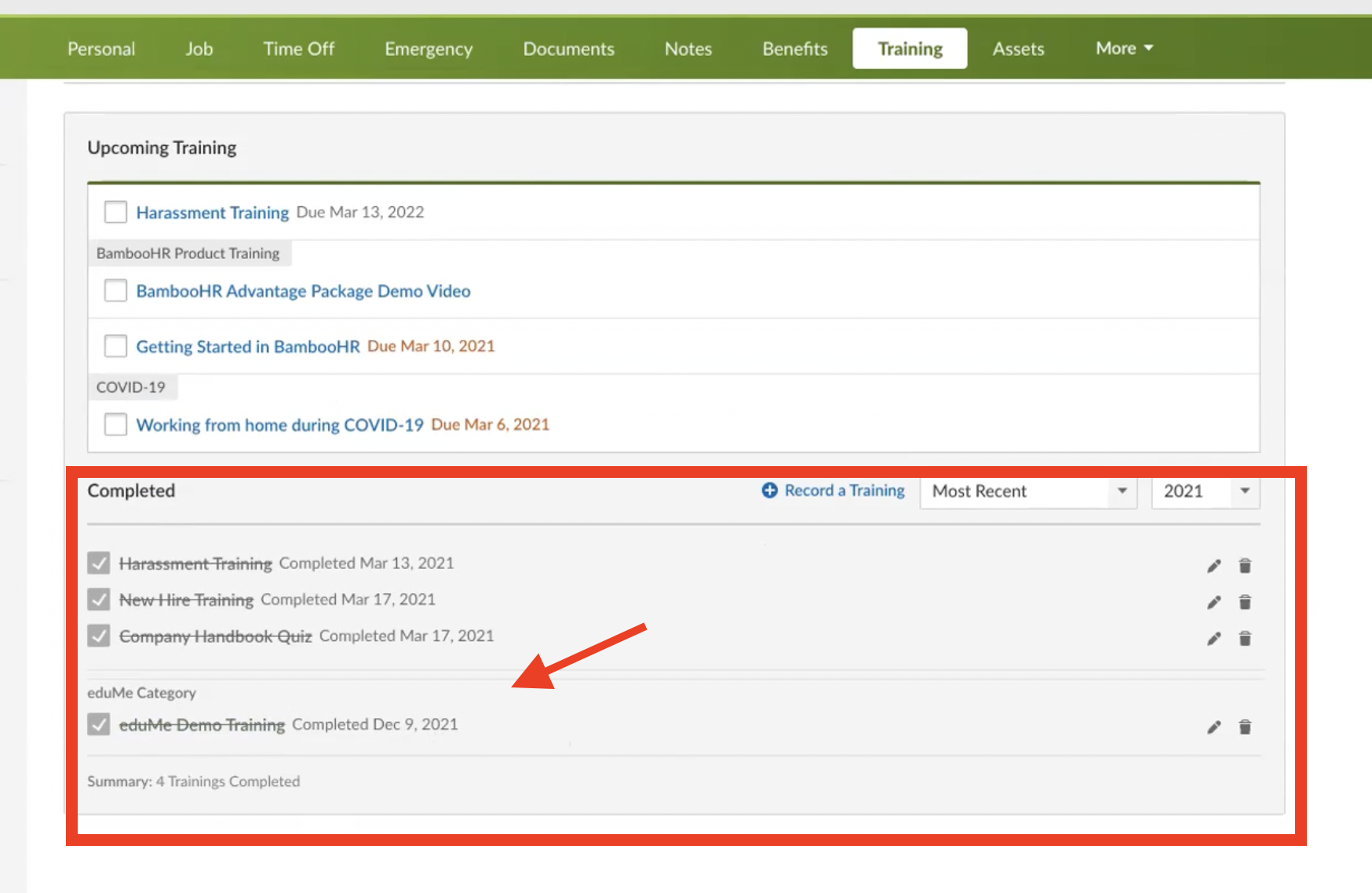 ---
How to Unlink a Bamboo HR Training
Go to the "Settings" tab on the course in the admin panel
Click the "Unlink" button
Confirm "Unlink training record"