Managing Your Integrations
View and manage all your integration details in the Settings tab.
Navigate to Settings > Company Settings. The 3rd Party Integrations section opens by default. You can view details such as your active and inactive integrations. The reason behind an inactive integration - such as any errors or if the integration is turned off - is also displayed.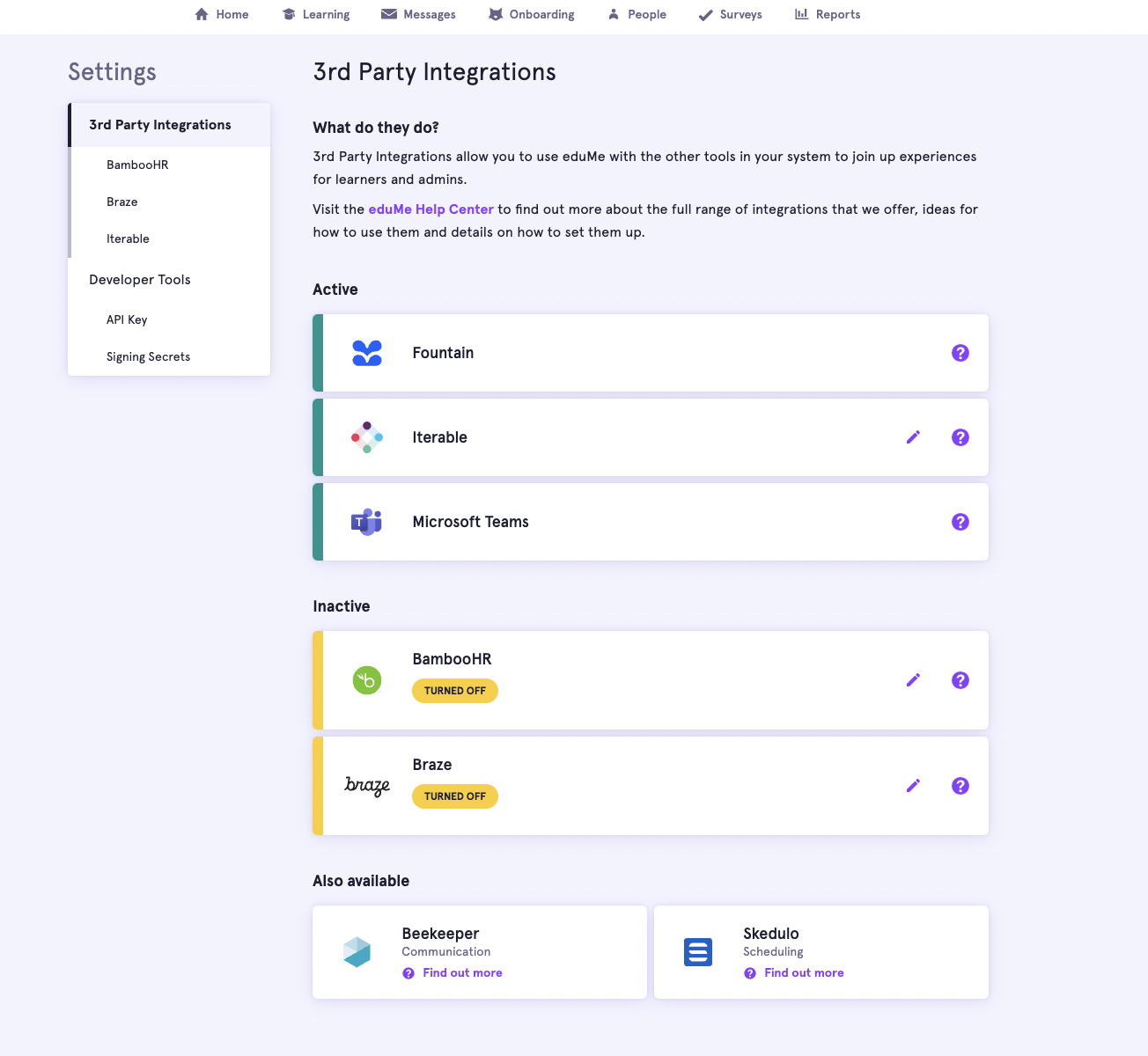 Select the edit icon to update the integration, view the next steps, or delete the integration from your eduMe company.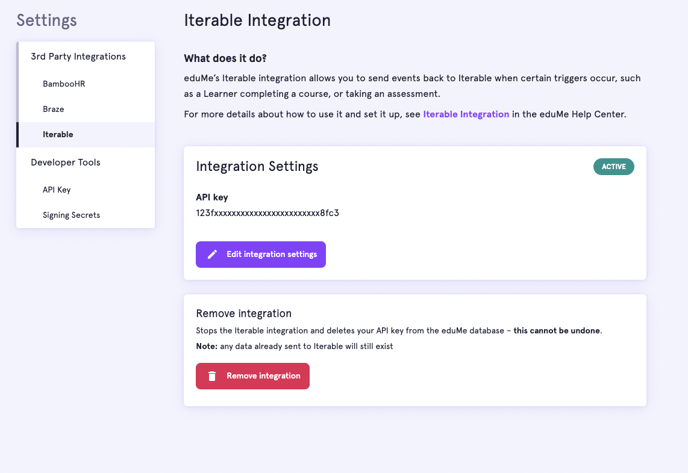 You can also view the list of other integrations we support in the Also available section. Use the Find out more option for details about the integrations and inspiration on how to use them.
Note: While certain integrations are available for you to set up by yourself, you might need to reach out to us for others, depending on how an integration is configured.