What can I see on the Learning Tab?
The Learning tab lets you create, deliver, and manage training content for your teams.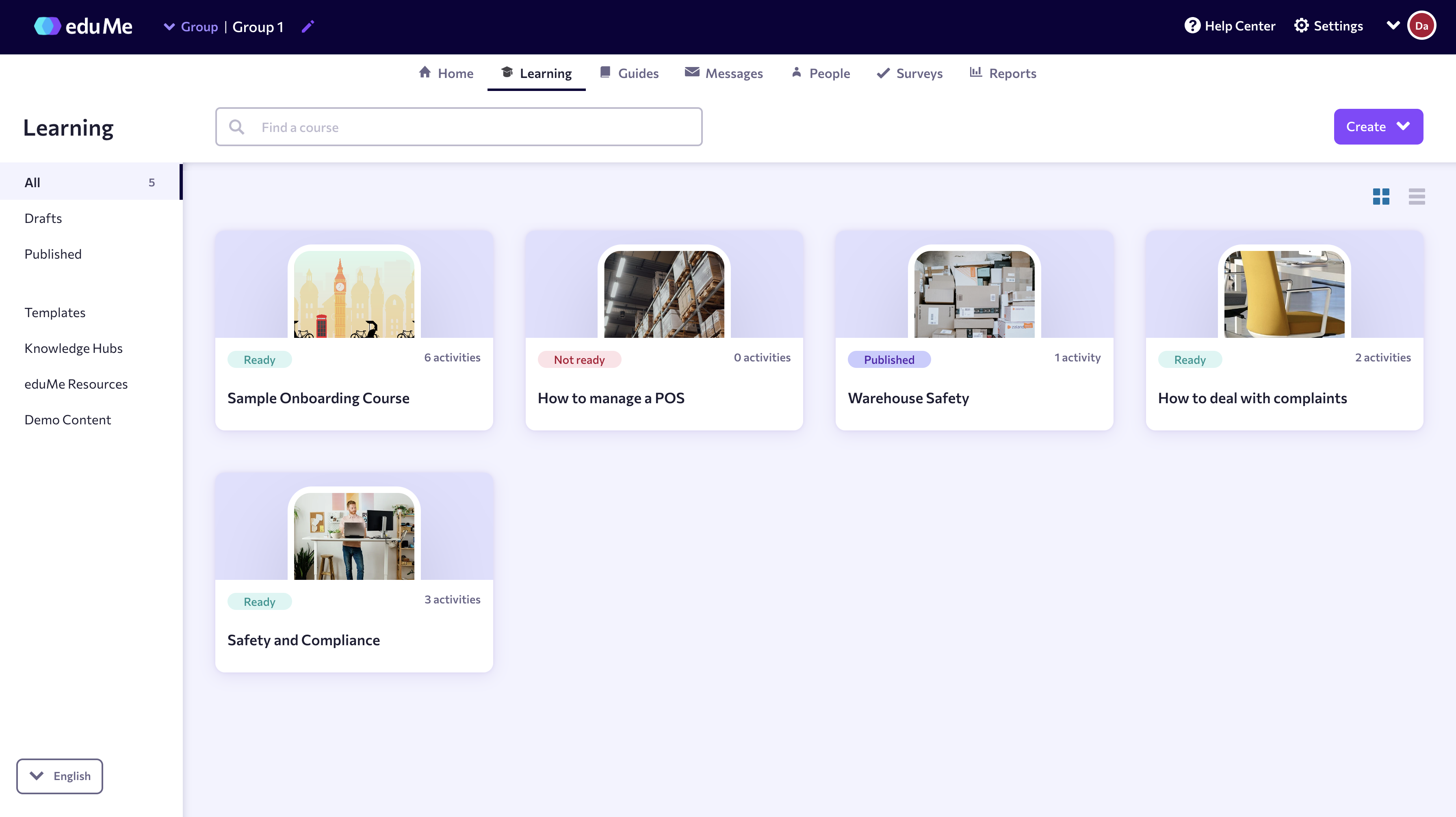 In the Learning tab you can find your courses, create courses and Knowledge Hubs. You can also browse courses created by eduMe and use them for a quick content creation.