The Reports tab allows you to see overall user activity over a specific time period, as well as activity for courses and teams. It is broken down into two views (Courses and Teams) via the toggle at the top of the page.
---
Summary of active users
This can be viewed within the Courses toggle of Reports within the Admin Panel

To see a more detailed break down of active users by specific date hover over the graphs

The line graph on the Reports overview page shows the overall usage trends and includes the total number of unique active users who have accessed the platform over the last day, 7 days, or 30 days

You can see the exact number of users active in the relevant period by moving your mouse over the graph

For example the graph below shows that 4 users were active that day (21st Feb), 19 users were active that week, and 21 users were active over the previous 30 days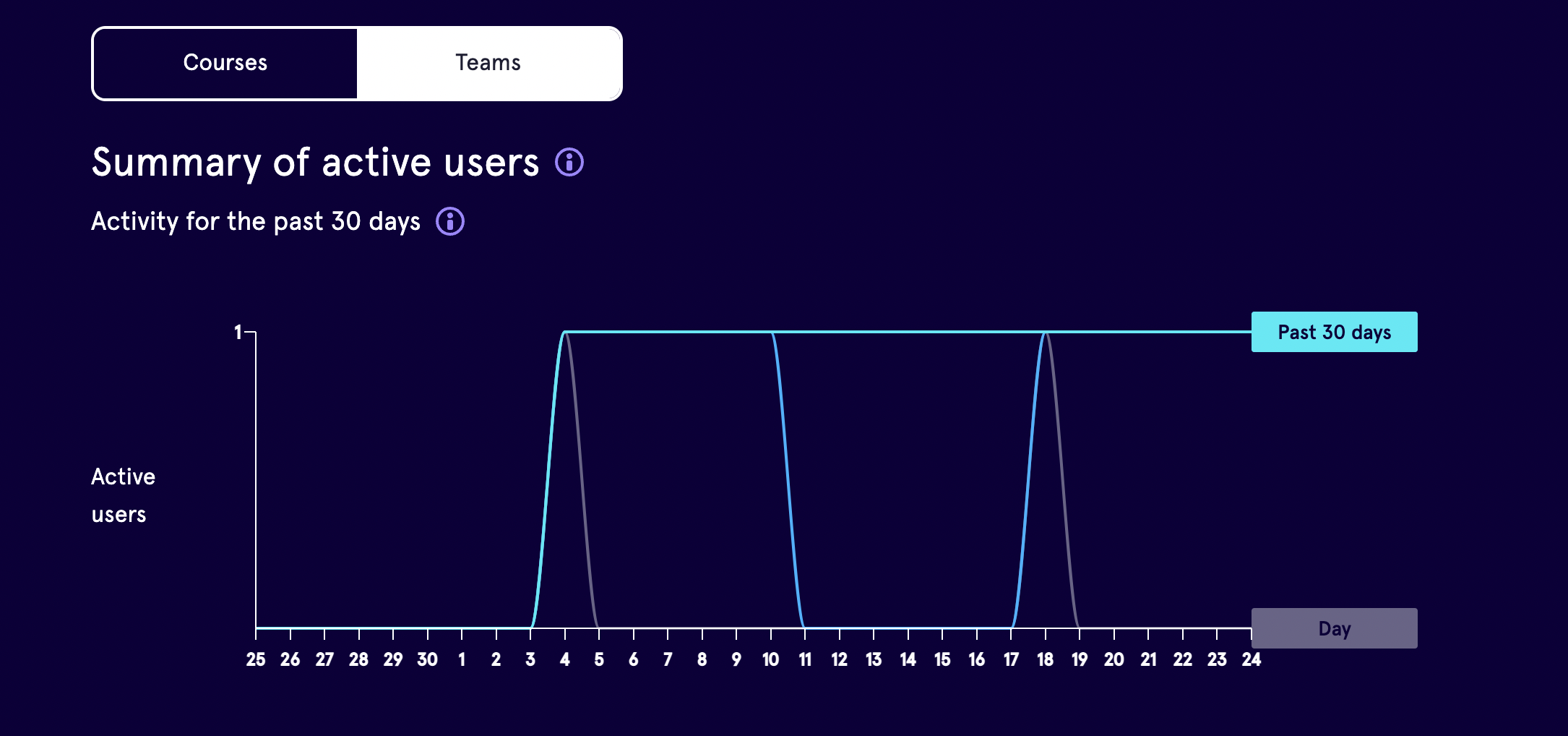 ---
Active users per month
The summary boxes below show the total number of unique active users who were active in the previous 2 calendar months and the current month to date.